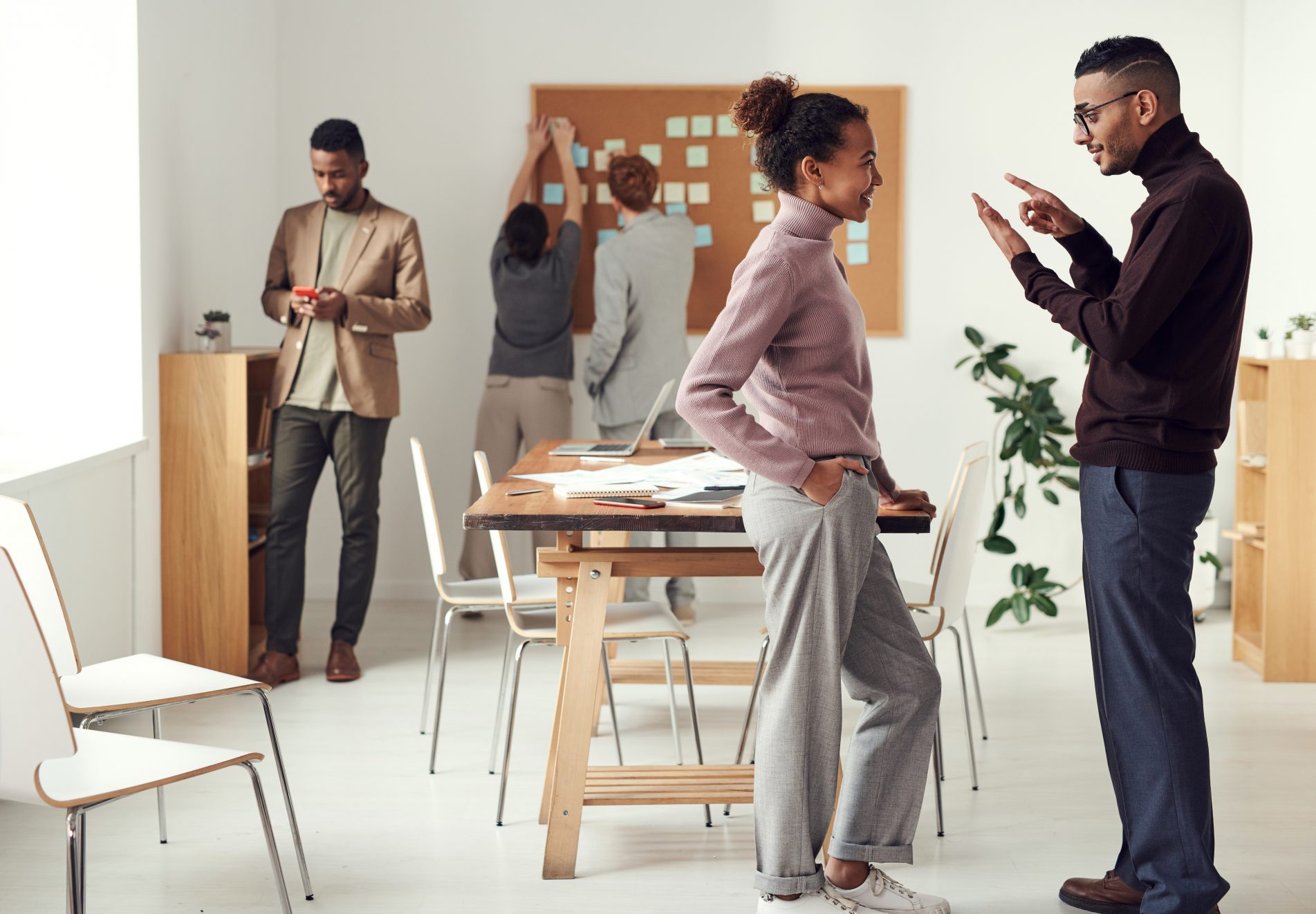 Photo by: fauxels via Pexels
When I first started in training in 2005, I didn't have any formal training. Thankfully, I had some great coaches and mentors along the way, but it wasn't until I attended my first Langevin workshop many years later that I realized there was a lot I didn't know about the world of training. For example, the principles of adult learning and why they are so important for successful training. (I may have also realized that I picked up a few bad habits along the way and had to correct those.)
During the Langevin training, it was like a lightbulb went off and all the stars aligned. I now understood why the courses I taught were designed the way they were. I now had a better understanding of what my learners needed and how to deliver the content and activities to better fit their needs!
Reflecting on those first few years, while I wouldn't change the coaching and mentorship I received, I definitely would have benefited from more formal training in the beginning. With a better understanding of the big picture, an overview of the entire training function, and a clear view of how everything works together like cogs in a machine, I would have been set up for even better success. (And maybe have prevented some of those bad habits in the first place!)
If you are new to training and don't know where to begin, the following workshops are a great place to start.
This essential "how-to" workshop, delivered live online in a virtual classroom, will give you a step-by-step process for the analysis, design, development, delivery, and evaluation of any training program. Learn the skills to handle any type of training, from traditional classroom instruction to e-learning and virtual classroom training. You'll be able to implement training that produces true results for your organization.
This practical workshop is geared toward new training professionals. It provides you with a strong "how-to" overview of the entire training function: needs analysis, design/development, delivery, and evaluation. You will leave the workshop confident and fully prepared to tackle any training assignment!
For the training professional who must do it all: needs analysis, instructional design/development, delivery, and evaluation. Learn all the basics to not only survive, but actually thrive in your training role. You'll have the opportunity to practice the most critical functions of corporate training. Our performance-based approach will allow you to apply the training industry's best practices to the reality of your organization. Learn the time-saving and success-oriented approach of lean training. If you need a wide and deep skill pool, this is the program for you.
With a virtual option, an in-person option, and a certification option, we've got your new training skills covered! Don't do what I did and wait 10 years for formal training! Which workshop will you be attending to ramp up your new training skills