Advanced Instructional Techniques Workshop
Advanced Instructional Techniques
The Art of Facilitating Learning
Save 10% when you register a minimum of 8 weeks before the workshop. Quote EARLYBIRD10
Due to COVID-19, this in-person workshop is currently unavailable. Please contact us for details on workshops for your team, have a look at our live online workshops, or use our handy browse tool to find a workshop to meet your needs.
This advanced workshop is geared toward experienced instructors. It focuses on facilitation skills (rather than presentation skills). Learn what master trainers do to create a positive climate for learning, successfully lead groups and motivate learners, deal with difficult participants, and much more. This workshop gives you countless new ideas and sources of inspiration to enhance your instructional style and techniques.
This course has been approved by Microsoft® for the presentation skills component of Microsoft® Certified Trainer (MCT).
YOU MAY ALSO BE INTERESTED IN...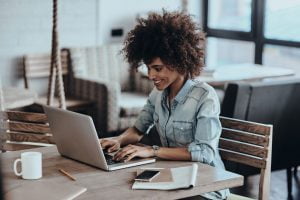 This program offers two course options. Acquire the key skills and confidence to deliver virtual training like a pro. Keep learners engaged with your improved…
Read More »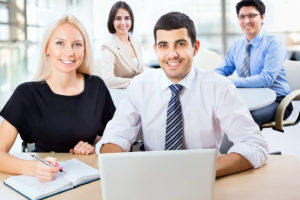 This essential workshop introduces you to research-driven adult learning principles. It is filled with techniques that will help you connect with your audience and build…
Read More »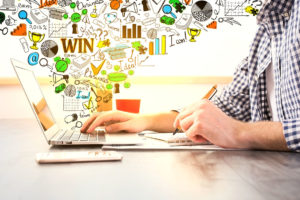 Take your virtual classroom courses to the next level by leveraging the tools in your virtual platform to create powerful, interactive, and engaging virtual learning…
Read More »
For classroom instructors who have more than one year of experience in delivery. Also intended for those who have attended a course in basic instructional techniques and wish to learn how to use subtle techniques to adapt their teaching style from a presenter to more of a facilitator.
Analyze your instructional style.
Adapt your instructional style when necessary.
Develop exceptional rapport with learners.
Establish a good learning climate.
Analyze group dynamics.
Maintain a group in healthy condition.
Prevent problems from arising.
Handle problems if they do arise.
Increase learner motivation.
Make your courses enjoyable to learners.
Interpret non-verbal messages.
Employ non-verbal techniques.
Employ competition and co-operation constructively.
Use behavior modification techniques.
Deal with your own job stress and prevent burnout.
Lead discussions.
Lead and direct a group with subtlety.
Climate and Rapport
How to develop exceptional rapport with your learners.
21 ideas for promoting group cohesiveness.
How to maximize learner participation.
8 highly effective icebreakers and when to use them.
How to create a collaborative learning environment.
18 ways to build the self-esteem and confidence of learners.

Instructional Style
12 key factors to boost your professionalism, credibility, and image.
How to control your anxiety.
15 traits of effective course leaders.
How to come across as dynamic and enthusiastic.
Instruments for assessing your instructional style.
How to select the most appropriate style.
72 items that influence your style.
How to adapt your style when necessary.
Tips for protecting yourself against burnout.
Best practices for your continued development.

Group Dynamics
The 4 phases of group development.
How to diagnose and "read" a group.
Signs of a healthy learning group.
20 key items to observe in a group.
Key non-verbal signs to watch for.
How to monitor small group work.
Symptoms of a group in trouble.

Motivation
4 key factors in assuring motivation.
22 motivational techniques.
The 2 silent questions every learner asks.
20 tips for preventing boredom.
How to use competition constructively.
Energizers that keep a group enthusiastic.
How to promote the use of new skills on the job.
6 advanced lecture techniques.
14 tips for meeting individual needs.
Tips for getting learners to accept responsibility for their own learning.
Techniques for making your courses popular, interesting, and fun.

Facilitation
How to apply the more subtle and sophisticated skills to lead a group.
What learners have a right to expect.
Creative tips for getting people back from breaks on time.
How to use classroom layouts strategically.
27 tips to make discussions work.
How to give feedback properly.
15 pointers for using small-group work.
How to manage instructional time efficiently.

Problem People and Situations
How to spot and prevent problems before they erupt.
When to intervene (and when not to).
How to handle problem people.
A simple yet effective intervention approach.
How to minimize unwelcome participation.
What to say in specific situations.
How to handle resistance.
How to resolve conflicts so there are no losers.
All the worksheets, checklists, and forms in Microsoft® Word template format. Simply download them from your personal My Langevin website.
Free 1-year feedback service. Send us a recording of yourself instructing and we will give you detailed feedback to further develop your skills.