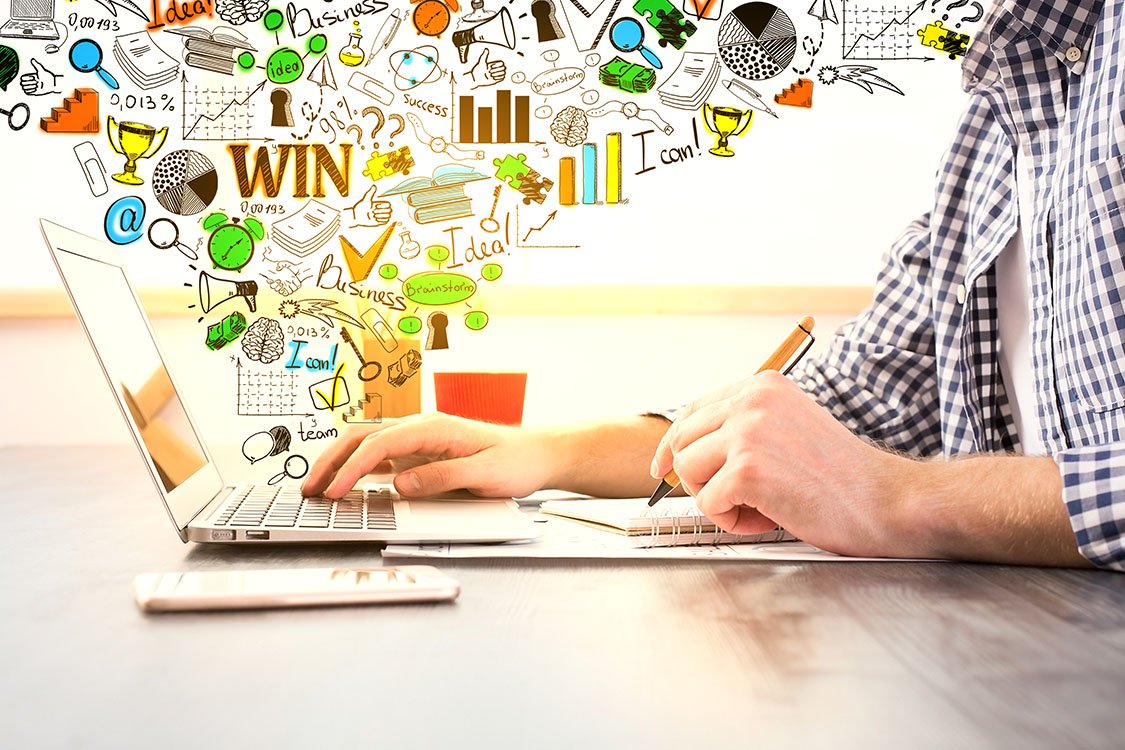 In a typical training course, learners spend significant amounts of time completing skill-based activities and exercises. During those exercises, or upon completion of them, each learner should receive feedback on their performance. In a traditional instructor-led course, the feedback process is fairly straight-forward. In virtual training, however, the process of giving and receiving quality feedback might pose a few challenges.
Having delivered virtual training for a few years, I've identified three challenges to providing feedback in the virtual classroom. Keep reading for some effective workarounds.
Challenge: Delivering personalized feedback
One-on-one or small group communication can be a bit more challenging in the virtual classroom. In most cases, the communication is openly broadcast to the entire group of learners. This could pose a challenge when attempting to deliver personalized feedback to an individual or small group.
Fortunately, most platforms have tools like private chat and breakout rooms. To keep the feedback personalized, have a private chat conversation with individual learners. Or, if you must give feedback to multiple groups, try using the breakout room function where only the members of each group are present.
As another option, divide the whiteboard into sections for each small group, or give multiple chat pods a try. I find these techniques also work well when you want your learners to deliver constructive feedback to each other.
Challenge: Encouraging trainees to provide constructive feedback
In both the traditional and virtual classroom setting, the most logical person to deliver feedback is the instructor. While this feedback approach does indeed work, it's also a good idea to have variety. One option involves the learners giving feedback to each other—peer-to-peer feedback.
As with any training activity, this peer feedback approach must be set up and positioned the right way to be effective. In the virtual environment, the learners may be a bit shy because they've never seen or met their peers on the other end of the audio line. Or, some learners may feel they don't have the appropriate skillset to give quality feedback.
Thankfully, there are workarounds to these issues. As virtual trainers, we should always be building rapport with our learners, both early on and continuously. The incorporation of icebreakers within your virtual course is a good way to do this. An icebreaker allows learners to get more comfortable with each other, increasing their comfort level delivering peer-to-peer feedback.
To remedy the perception of not having the appropriate skillset, always provide your learners with a performance checklist before they are tasked with offering feedback to their peers. This checklist can be part of their electronic manual or downloaded via the file share tool which is typically available on most virtual platforms. A well-designed checklist should provide a specific list of things to do, as well as a list of things to avoid, when delivering effective feedback.
Lastly, you should encourage peer feedback in a group setting within the virtual classroom. Facilitating the peer-to-peer feedback in this manner allows the trainer to oversee the process and provide additional feedback if necessary.
Challenge: Delivering carefully planned feedback
The way in which feedback is delivered in the virtual classroom requires more planning compared to the traditional classroom. The approach depends largely on both your timing constraints and the tools that will be used.
To address this particular challenge, you need to be proactive about how the feedback will be delivered, consider what tools will be required, and prepare effective supplemental materials well ahead of time (if they will be used).
Let's say you are using a whiteboard for feedback purposes, and that whiteboard will be divided into sections. It's a good best practice to prepare a slide beforehand so it can be displayed on the whiteboard. Or, if you plan to use multiple chat pods for peer feedback, it's helpful to create a separate layout ahead of time that contains the number of chat pods required. Likewise, if a performance checklist is required for feedback purposes, it needs to be prepared in advance and included in the participant materials or loaded into a file share pod so it can be distributed to the learners when needed.
Time constraints in the virtual classroom often limit the spontaneous feedback that occurs more easily in the traditional classroom. To help with this, always provide a list of specific questions or criteria so the people providing feedback know exactly what they should be assessing. This list should be prepared in advance, complete with clear instructions and time limits given for each feedback opportunity.
Despite these few challenges, it is indeed possible to give and receive quality feedback in the virtual classroom. Just be sure to account for a few considerations like careful planning and maximizing the use of the tools within your virtual platform. When these things are considered, the feedback approach will be successful.
What challenges have you faced when providing feedback in the virtual classroom? What have you done to overcome those challenges?
Take your virtual classroom courses to the next level with the Maximizing Engagement in the Virtual Classroom workshop. Learn how to leverage the tools in your virtual platform to create powerful, interactive, and engaging virtual learning experiences.
Note: This post is part of a workshop intersession activity. As such, it is monitored in a slightly different manner than the other blog posts on our website. If you are not a participant in the applicable workshop, but have a question you would like answered, please feel free to contact us.