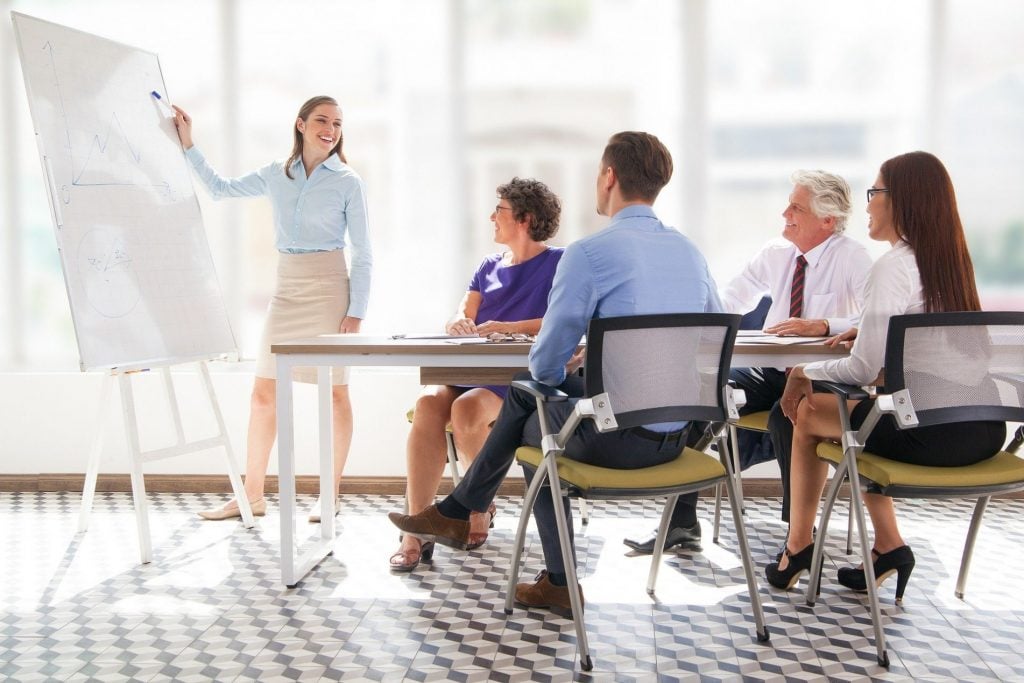 Photo by: Sanu A S via Pixabay 
"What's in it for me?" (WIIFM) is the leading motivator for most human activity and can hold unexpected gifts. Specifically, in the field of training, it's important that your learners know the benefit to them for attending training. Answering this question at the start, and throughout your sessions, will keep your participants interested, involved, and engaged. 
Here are a few things to consider at various stages of your training sessions: 
At the 
S
tart 
C

reat

e

 a

 course opening

 that outlines the benefits and objectives of the training for the participants. They may seem obvious to us as trainers, but we need to clearly communicate them to our learners, too.

 

Construct a

 benefit statement

 that specifically relates to job performance and communicates the advantages the training has for the learner. The more they value what can be learned, the higher the motivation to use their new skills back at work.

 

Consider using one or a combination of the

 

six

 techniques

 below 

to creatively express the benefits of the course to your audience

:

 
Personal Experience – describe to learners how you've applied the content successfully. This technique can also help you gain credibility as an instructor. 
Examples-give examples from recent news stories or industry information to show the relevance of the content. 
Analogies – show how two different ideas or items are parallel (or similar) to link the content to something with which the learners are already familiar. 
Facts/Statistics – use facts and statistics to establish relevance or credibility of the content. Just make sure they are current and accurate. 
Expert Opinion – quote a source whom the learners would recognize as an expert. 
Question – Ask the learners to tell you the benefit(s) of the training. This can be especially helpful for getting buy-in from reluctant learners. 
Throughout the
C
ourse
Let's use the analogy that our brains are like colanders rather than sponges. You can imagine new information filling up the colander and attempting to fit into our existing experiences. If the new information can't fit, it has nothing to keep it from draining out. 
As trainers, we can help our learners connect new content to their previous experiences or even create the experiences with them. To do this, your learners must practice the new skills they're taught in training. 
Simulations, practice exercises, role-plays, and case studies are application methods that make new learning relevant and give people a chance to practice what they've learned. These exercises give our brains an experience to associate and connect new content, keeping it from going right through our "colanders." 
During the 
D
ebrief
Ask participants questions following an exercise and allow them to debrief individually or as a group. By asking questions, you assist your learners in drawing conclusions about key learning points. 
I like to ask questions such as, "How does this <key point> relate to your own experience?" "How can you use this new learning at work?" or "What conclusions have you made?" 
Whether you're an instructional designer or an instructor, emphasize the value of the information and the "WIIFM" factor throughout the entire course. 
Stating the benefits, creating experiences, and debriefing the learning are three easy, inexpensive, and immediate strategies to put your learners first. 
For more ways to keep your learners in mind while designing and delivering training, check out our 2-day Training 101 workshop. 
How do you keep your training relevant for learners? Share your ideas and tips with us in the comments. 
This article was first published June 12, 2017.