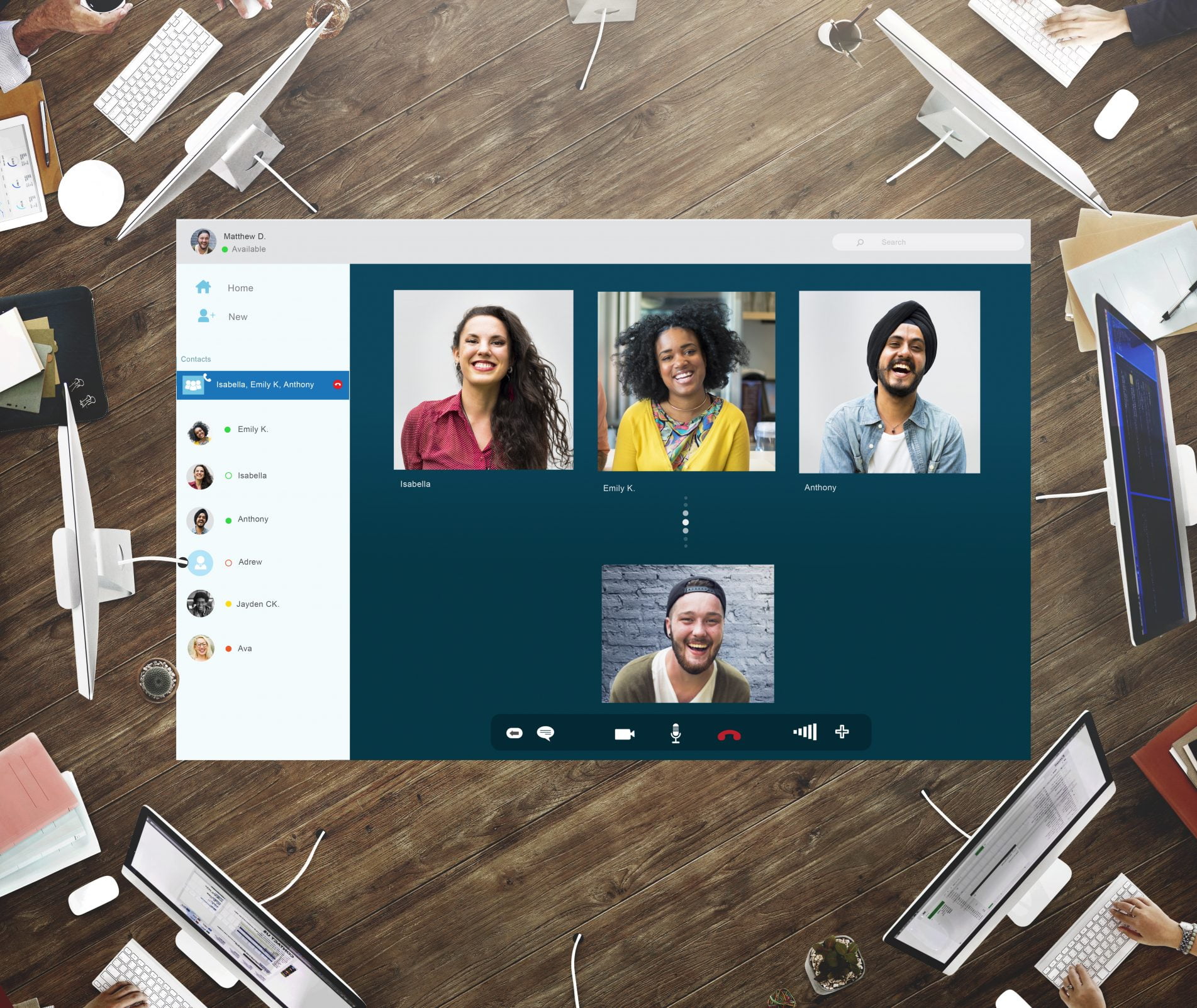 Stress. Confusion. Anxiety. These are just a few terms we've come to associate with the current COVID-19 climate. So many of us have had our jobs, our families, and our lifestyles impacted by this devastating pandemic. But one word I hope we will come to associate with this time of social distancing and quarantine is adaptation.
Like many, I had my livelihood impacted by the coronavirus. I was working as an administrative assistant for the world's largest train-the-trainer company, Langevin Learning Services, and I adored my job. For me, creating and facilitating training looked like a brilliant blend of passion, science, and common sense designed to help trainers do their jobs better. Our master trainers exuded enthusiasm and commitment to their craft, and it was a true pleasure assisting them. I also eagerly contributed to proofreading job aids and course materials. I reveled in my chance to have a firsthand look at the materials we used in our workshops.
But, unbeknownst to me, I was about to be sent to the front line. I, like many, was told my position would be eliminated as it primarily dealt with supporting the instructors with their travel and hotel arrangements which were no longer required. So, I sat at home, wondering what the future held for me.
That's when I was given the opportunity to become a virtual classroom (VC) producer. Langevin saw a surge in demand for live, online, virtual training. I was lucky enough to join the growing VC team as the company's workshop offerings went primarily virtual for the time being.
So, for everyone out there who is also new to working in a virtual world, here are two of my best tips and tricks to make the transition to the virtual classroom a bit smoother.
Your Role is Vital
Honestly, prior to the pandemic, I didn't know much about what VC producers actually did. I knew they took care of all the software extras so the facilitator could concentrate on instructing. But, what I learned as a VC producer is that you are vital to the smooth delivery of VC training. Not only do you take on the role of technical support for the facilitator in that you're responsible for layout changes, activating animations, bringing out polls and file share pods, and setting up breakout room activities, you're also present in an instructional capacity. You are the first person your clients will communicate with as they enter the VC, and you are also, perhaps, the first person to introduce them to the tools of the VC. If your organization is anything like Langevin, you'll also be responsible for co-teaching the course to add vocal variety, and you'll be zealously following along in your lesson plan, ready to take over if needed. This leads me into my next tip!
Being in Sync with your Facilitator is Key
We teach this in almost every virtual course, and it's my second favorite training mantra (my first is coming up in part 2 of this blog!). Practice, practice, and more practice! Nothing will prepare you better for a workshop than rehearsing with your facilitator. Not only rehearsing, but bonding with them, makes your preparation even better! Each facilitator has their own delivery style with different pacing, different ways of managing discussions, and different needs when it comes to relying on their trusty co-pilot. Your life as a VC producer will be so much easier if you get to know the way your facilitator likes to do things. For example, one of our facilitators loves organization. She's in the VC checking on our set-up first thing Monday morning. So, for her, I have all my lists and questions ready to go as soon as possible so we can debrief early, stick to the lesson plan, and have the smoothest session possible. Another one of our facilitators is the queen of improvisation. If we catch a wave of confusion, she'll quickly change course. As her producer, I need to change course, too. Sometimes a facilitator can struggle with timing, and will check in often to get a better sense of overall session progress. So, as the producer, I'm looking ahead whenever possible to have timing estimates at the ready. The VC facilitator is your partner, and knowing their style, likes, and dislikes is key to a successful workshop.
There you have it! A couple of my best tips and tricks for new producers in the virtual classroom. I hope you can use these tips in your own producing career and/or share them with someone who might also benefit. I'll be sharing more of my top tips in part two of this article, so stay tuned!
Have you recently made the transition to the virtual classroom as a producer or facilitator? What are your takeaways?
If you're new to the role of VC producer, The Virtual Classroom Producer workshop is just what you need! Return to your job with a toolkit of valuable job aids, tips, and techniques to help you excel in your role before, during, and after every virtual classroom session.
Are you a VC facilitator? The Virtual Trainer is the workshop for you—learn how to apply effective speaking skills to engage your learners, how to "read" learners in a virtual environment, best practices for co-teaching with a producer, and so much more!