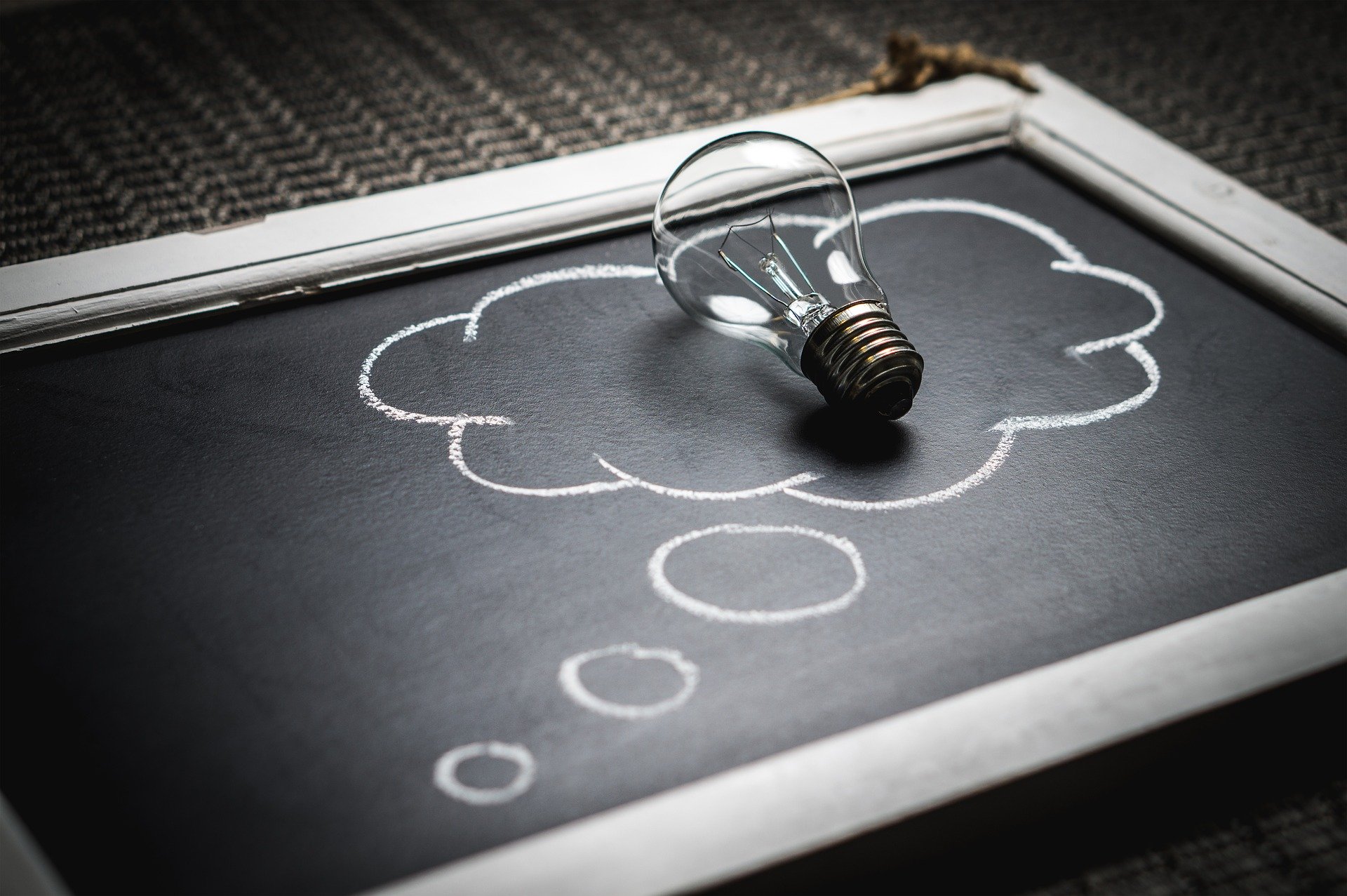 Photo by: Tero via Pixabay
While trying to fall asleep one night, I had a brilliant idea. That is when most brilliant ideas happen, right? I was going to build a patio in my backyard. How hard could it be? Just put some patio pavers on the ground and, voilà, a patio! Well, little did I know, that is NOT how you build a patio. I didn't know what I didn't know. I was not aware of my knowledge/skill gap. This is known as the Unconscious Incompetence/Novice level in the four levels of learning.
The next day, I googled how to build a patio and found a few articles titled something like, "10 Easy Steps to Build a Patio." I found the one article that best fit my needs, called my Dad (because he had all the tools I needed), and decided on a date to start my project. After reading the article, I realized it would be a little harder than I originally thought. However, since the article said it could be done in less than a day, I was still confident I could get it done. I was now aware of my knowledge/skill gap and knew I needed to start my learning. This is known as Conscious Incompetence/Apprentice level.
On the day of the project, I texted my dad to make sure he had all the required tools. His first question, "Where are you going to put all the dirt you dig up?" My response, "Uh, I don't know. I didn't think about that because it wasn't identified in my 10 Easy Steps to Build a Patio article." Great, now I'm back to unconscious incompetence, followed quickly by conscious incompetence after my Dad provided more information than what was written in the article. I was getting nervous. Thoughts of, "What did I get myself into? There's no way I'll be able to do this!" were running rampant through my mind.
After hours upon hours of digging and hauling dirt, I became extremely frustrated and decided to call it a day. The article said 10 EASY STEPS! Bright and early the next morning, I tried to figure out how to edge the dirt so that I could move onto the next step—leveling the sand in preparation for laying the pavers. This is where things got tricky. At this point, I was aware I was an apprentice and understood my incompetence in building a patio. Tension and frustration started to build. I decided I might need another article because the current steps for leveling the sand and laying the pavers were not detailed enough for my level of experience. With the help of a more detailed article, my fiancé and I figured it out and got into a good groove. We knew how to use the knowledge/skill but needed practice. This is known as the Conscious Competence/Journeyman level of learning.
While I didn't reach the final level of learning, Unconscious Competence/Master, we finished the patio and I am proud to say that it looks amazing! Okay, maybe not expert level, but there were only a few pavers slightly askew.
Over the next few days (while drinking coffee on my new patio), I made some observations about my experience:
The first article was extremely misleading. As an instructional designer, I should have picked up on this. The 10 easy steps were more like 10 sub-tasks with 75 steps—some easy and some not—but the article didn't break everything down with enough detail. When designing a task analysis, steps need to be written with enough detail that the lowest 25% of the learner population can understand. Then they need to be grouped into sub-tasks. Finally, they should not make any assumptions. The article assumed the reader would know what to do with the dirt.
Learners can bounce back and forth between the levels of learning based on the information provided, leading to a variety of emotions that can occur in a short amount of time. I went from confident, to nervous, to confident, to frustrated, and finally back to confident and proud all within eight hours.
The internet always makes things look easier than they are in reality! This explains the entire website dedicated to Pinterest fails and now the Netflix show, "Nailed It!"
To learn more about the levels of learning, check out Langevin's How Adults Learn workshop. To learn more about how to write a task analysis, our Instructional Design for New Designers workshop is the best place to start. To learn more about building a patio, contact a professional!