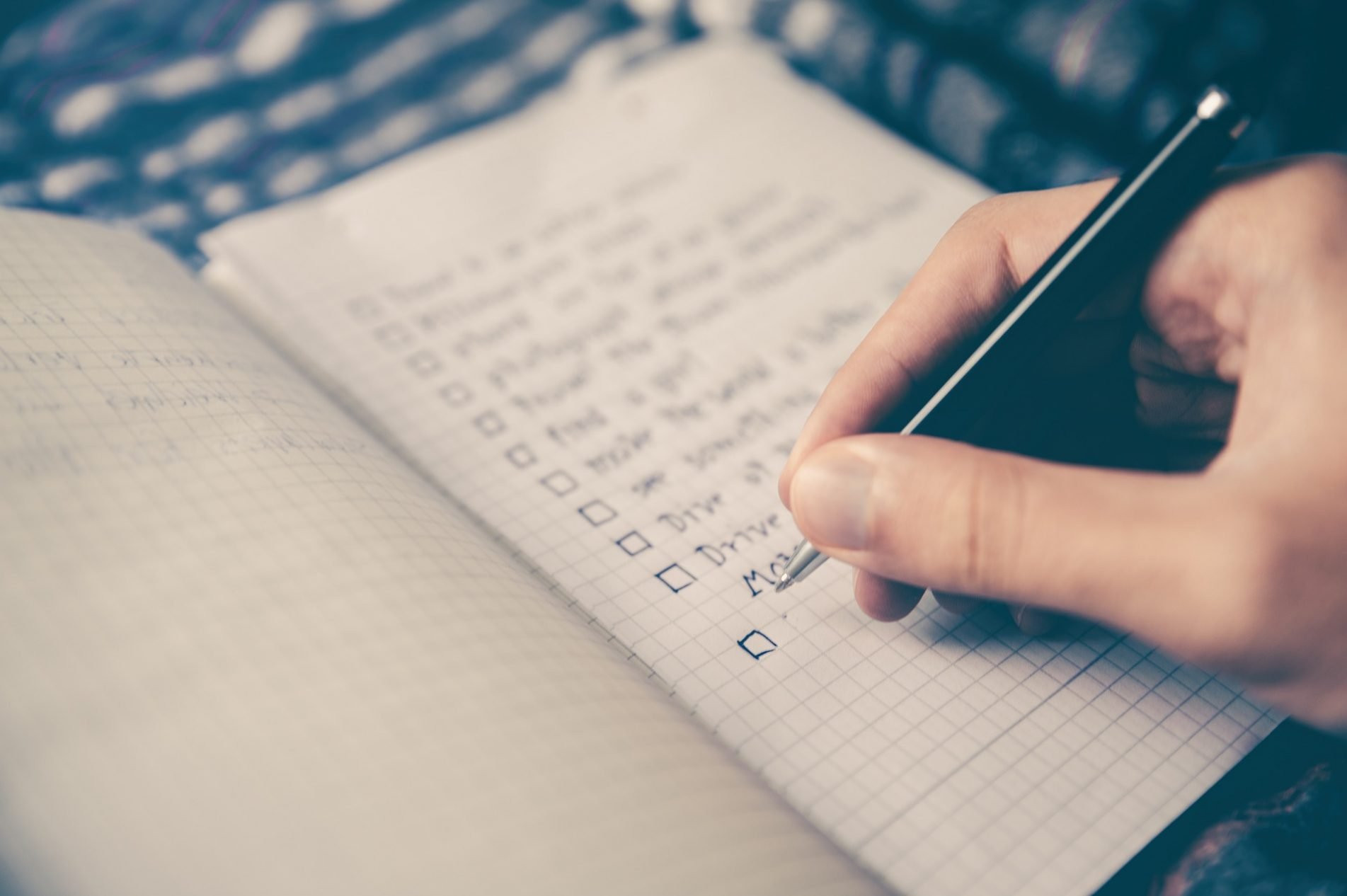 Photo by: StockSnap via Pixabay
We have so many passwords to remember for all the various websites we use these days—I've found my mind exploding trying to retain them all! To make it easier, I've pledged to make a master list of all my passwords, so I'll never forget them. I also think, as professional corporate trainers, it's a good practice to make a list of all the critical items we need to remember before we deliver a training session. This way we can be as close as possible to perfection in every class!  
I have been a course leader for many years now and have put together a checklist that I'd like to share with you. These are my five favorite best practices to complete before a training session: 
Check 
Yourself
Are you mentally prepared to teach? Maybe do some deep breathing or vocal exercises to calm yourself and gain focus.

 

Did you get plenty of rest the night before? Create a ritual of relaxation to help you get adequate sleep the night  before you deliver a course.

 

Did you eat a good breakfast? Good nutrition helps you focus and sustain your energy during a long training day! 

 

Are you ready to put your problems aside and give your class your best effort? 

 

Did you learn your course content thoroughly and did you practice teaching it enough prior to facing a live audience?

 
Did you spend enough time with subject

–

matter experts to get answers to 

all

 your questions so that you can maintain your credibility when you teach?

 
Check 
Your Media
Check all audio-visual aids, projectors, and electronics before you begin your training session to ensure everything is working properly. 
Does everyone have a student login to access the training computers?

 

Do you have a backup bulb in case your 

multi

–

media 

projector bulb burns out during class?

 
Have you sat in every seat in your training room to ensure everyone can see

 all your visual aids and hear all your audio clips?

 
Check 
Your Audience Facts 
Conduct a learner analysis to better understand your audience.  
Who  are you training?

 

What  are their priorities?

 
Why  are they attending training?

 

What

 do they want to learn?

 

How do they like to learn?

 

Are they comfortable using multi-media tools in the classroom?

 

Are they all looking forward to the training or are they being forced to attend?

 
Do you know enough about them to use suitable stories, anecdotes

,

 and analogies they will relate to and learn from?

 

Have they had similar training in the past?

 
Check 
Your Course Design
Are you aligning with adult learning principles?

 

Does the course have plenty of hands-on practice or is there too much lecture?

 
Do you have a variety of presentation and application methods in place to ensure learner engagement?

 

Have you built in enough breaks and energizer activities?

 

Have you checked the course recently and updated any necessary content?

 
Check 
Your Classroom
Is the room neat, clean, and ready for a new class?

 
Are all white boards clean?

 

Are previously used flipchart sheets discarded?

 

Are markers and all other materials nearby and ready for use?

 

Is there plenty of room for everyone to feel comfortable?

 

Do you have backup supplies ready like extra flip chart paper and new markers?

 
It's impossible to remember everything we need to do, say, and think before we conduct a course, so it's a good practice to create your own checklists. The more organized you are beforehand, the better your instructional style will be in any classroom setting! 
Check out our  Advanced Instructional Techniques  workshop for more tools and checklists to help you facilitate interactive and engaging training sessions! 
I'd love to hear what you have on YOUR master checklist. Let me know in the comments! 
This article was first published May 22, 2017.