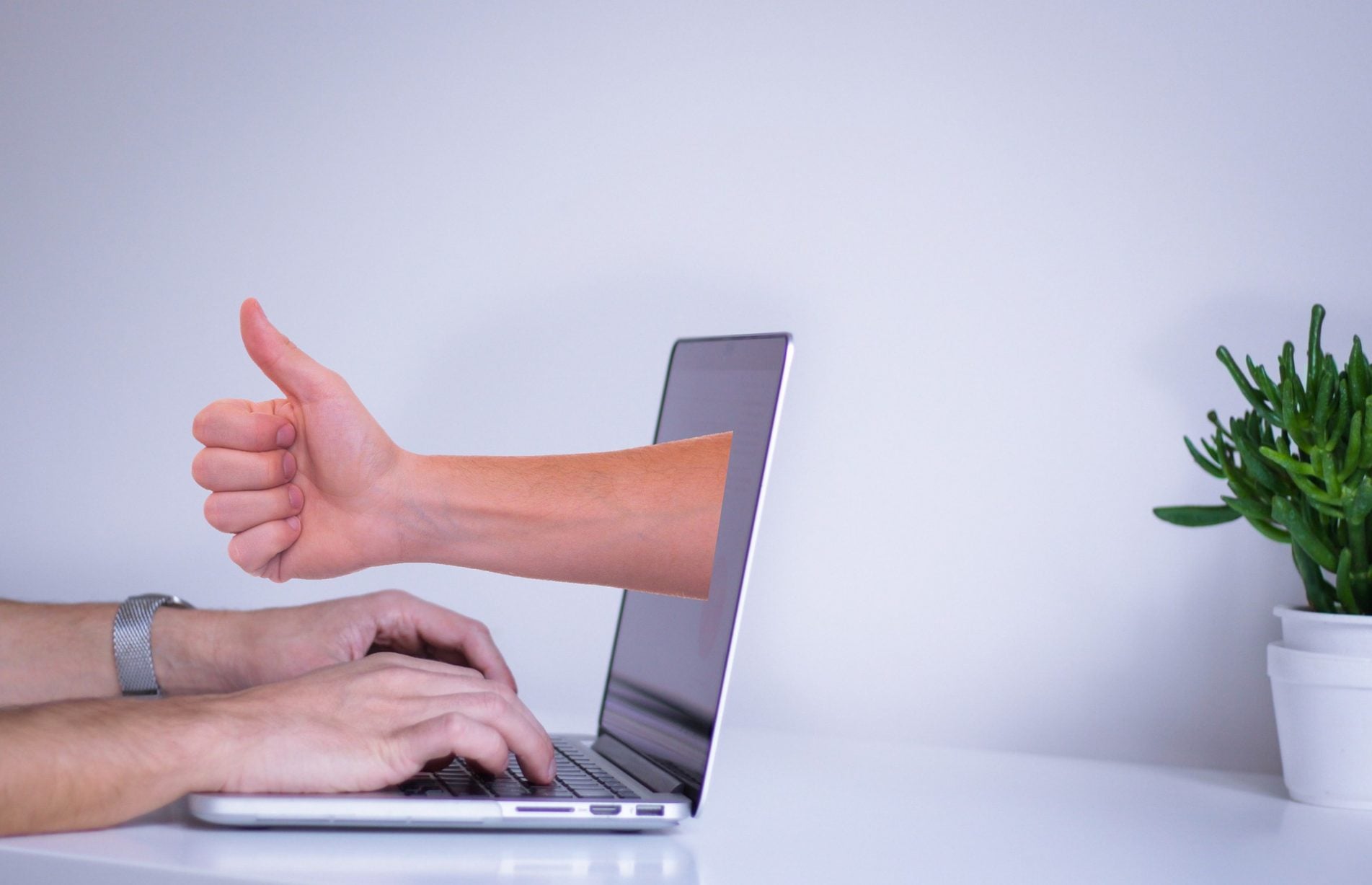 Photo by: mohamed Hassan via Pixabay
If you've attended a Langevin workshop, you know about instructor-led training (ILT). You know it occurs in a "classroom," with widely varying formats, ranging from interactive lectures to engaging small-group activities and discussion. All Langevin's instructor-led workshops are the perfect example of structured learning sessions guided by seasoned Master Trainers fluent in the principles of adult learning.
What you may not know is, by adding a "v" to the ILT, you get a very similar experience, but online! That's right. vILT (Virtual Instructor-Led Training) is ILT's younger sibling. It was slow to gain traction but is coming into its own. While vILT has been around for at least fifteen years, today's work-from-home culture, need for speed, advances in technology, and improved learning design make vILT increasingly attractive.
So, just what is vILT? A well-designed, delivered, and implemented vILT is a highly interactive learning experience with participants and instructors in separate locations connected via their own computers and occurring in real-time through a virtual training platform. The goal of the virtual classroom is to offer an experience like the traditional classroom. It's worth noting that vILT is not a webinar (one-way communication with listeners in separate locations).
Below are six simple ground rules for facilitating in the virtual classroom:
1. Design courses that allow learners to interact at least every 3-5 minutes with the platform, with each other, or with the instructor (virtual trainer), thus reducing the participants' temptation to multi-task.
2. Use compelling visuals versus text-heavy PowerPoint slides. Include storytelling and video or audio, rather than resorting to straight lecture. Use chat, whiteboards, breakout rooms, and polls to support continuous learner interactivity.
3. Keep virtual learners engaged (despite the distractions of their own workspace), by giving them a break at least every 60-90 minutes.
4. Limit class size to no more than fifteen learners (again, vILT is not a webinar that delivers one-way information to hundreds of listeners). Limiting group size promotes the level of interaction needed to master new skills.
5. Use a producer to help virtual trainers focus on guiding activities and keeping learners engaged. A producer makes sure the platform runs smoothly and troubleshoots technical issues for individual learners (e.g. online connectivity or unfamiliarity with a platform feature).
6. While a virtual classroom session may be shorter than an equivalent ILT session, overall training time may be equal when you include "before" and "after" activities. Choose vILT for its value in closing a performance gap, not purely to save time.
If you keep the above tips in mind, vILT can become a true partner in preparing employees to achieve organizational goals.
What tips can you share for successful virtual classroom training? We'd love to hear your secrets to success!
Join us for one of our virtual classroom workshops! The Virtual Trainer will give you the skills and confidence required to expertly facilitate vILT and The Virtual Classroom Producer will provide you with the core skills to ensure a smooth virtual learning experience.