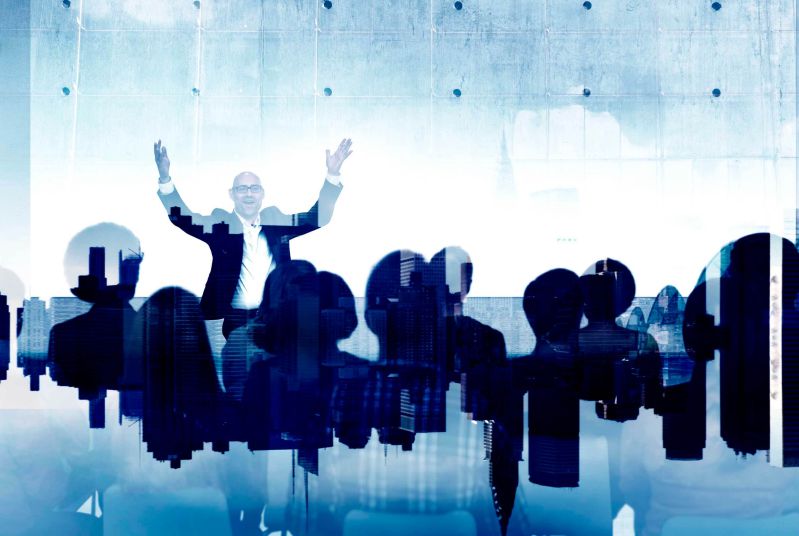 Polish Your Presentation Skills
Workshops At Your Location
Polish your most critical presentation skills and develop new ones while delivering three recorded presentations. Receive instant feedback from your instructor and peers while discovering your strengths in a highly-supportive, non-threatening environment.
YOU MAY ALSO BE INTERESTED IN...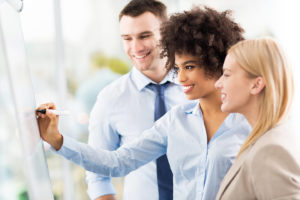 This high-impact program shows you how to be a dynamic instructor, masterful facilitator, and polished presenter. It provides you with highly focused practice…
Read More »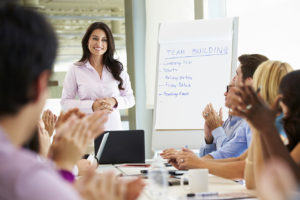 This workshop provides the key "survival" skills you need as a traditional classroom instructor. Build your confidence as you practice delivering a real-world training…
Read More »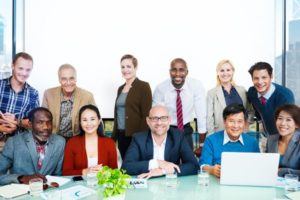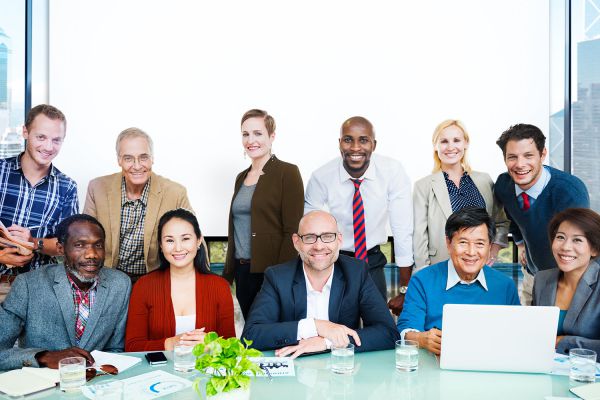 Learn what master trainers do to create a positive climate for learning, successfully lead groups and motivate learners, deal with difficult participants, and much more.
Read More »
For experienced instructors, facilitators, and speakers who wish to sharpen their presentation skills.
Create a personalized feedback checklist of presentation skills.
Identify the traits of experienced speakers.
Apply verbal and non-verbal communication skills.
Monitor your personal characteristics of voice, eye contact, mannerisms, and expression.
Diagnose your personal characteristics for areas of improvement.
Identify techniques to improve your presentation skills.
Create a personal action plan for your continuous improvement.
Evaluate your presentation skills against personal and professional standards. 
What You Will Do
Receive a detailed performance checklist of presentation skills that covers details such as eye contact, voice, gestures, mannerisms, movement, and facial expression.
Create your own individualized feedback instrument.
Select key skills to work on and develop during the workshop.
Deliver 3 presentations to the group that will be video-recorded.
Receive feedback on the skills you select for improvement from the other participants and from the course leader.
Receive feedback from the participants and course leader on other presentation skills they observe.
Receive a video-recording for all 3 presentations that includes the group's feedback and the discussion that follows.
Self-diagnose all 3 of your presentations immediately after each using the video-recording and feedback instruments.
Receive written feedback from the group on all of your presentations.

What We Will Do
Focus on your current skill level.
Concentrate on polishing your current skills and developing new techniques.
Assist you in becoming a self-assured public speaker.
Provide you with tips and techniques to project a confident presence in front of a group.
Focus in-depth on your non-verbal skills.
Concentrate on areas where you have the greatest potential for improvement.
Provide you with a true learn-by-doing experience.
Create a non-threatening supportive and congenial learning atmosphere.
Instruct you only on the skills that require improvement.
Offer suggestions for your further development.
Free 1-year feedback service. Send us a recording of yourself presenting and we will give you detailed feedback to assist you in reaching your potential as a speaker and further develop your skills. 
Power Speaking: The Art of the Exceptional Public Speaker: This book is authored by Achim Nowak, a master public speaker who has coached hundreds of Fortune 500 presenters. It's a personal coaching guide packed with exercises, tips, and powerful speaking techniques.