Facilitation Skills for New Facilitators Workshop
Facilitation Skills for New Facilitators
Practical, Proven, and Powerful
Save 10% when you register a minimum of 8 weeks before the workshop. Quote EARLYBIRD10
This workshop is available onsite at your preferred location, delivered by one of our Master Trainers. You may also want to look at our live online workshops or use our handy browse tool to find a workshop to meet your needs.
This interactive workshop is intended for anyone who wants to develop and/or improve their facilitation skills. It provides you with fundamental facilitation tools to generate and organize ideas, analyze and prioritize ideas, and make decisions. Learn a structured process that can be applied to any type of facilitated session, whether it's a staff meeting, planning session, focus group, community-based meeting, brainstorming session, or any kind of meeting you want to be more meaningful and productive.
YOU MAY ALSO BE INTERESTED IN...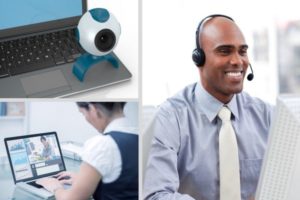 Gain the skills and confidence you need to successfully facilitate synchronous virtual training within your organization. You'll learn how to apply effective speaking skills…
Read More »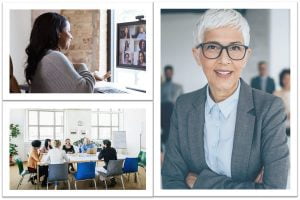 This workshop provides a structured meeting process. Use fundamental facilitation tools to generate, organize, analyze, and prioritize ideas, as well as make decisions…
Read More »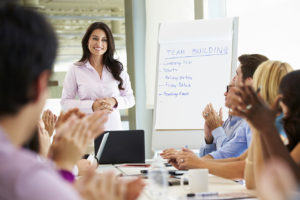 This workshop provides the key "survival" skills you need as a traditional classroom instructor. Build your confidence as you practice delivering a real-world training…
Read More »
For anyone who is called upon to guide a group through the process of achieving its goals. Whether you are a team leader, team member, manager, HR professional, or simply interested in making your meetings or sessions more productive, this highly interactive workshop will provide you with the skills you need to make a significant contribution to your organization.
Prepare for the session.
Select the appropriate facilitation tools.
Open the session.
Manage time effectively.
Apply idea-generating facilitation tools.
Apply prioritizing and analyzing facilitation tools.
Apply decision-making facilitation tools.
Employ effective communication skills.
Document session information.
Manage group dynamics.
Deal with conflict.
Close the session.
Plan the Session
How to determine if a facilitated session is even necessary.
When a facilitated session should not take place.
How to distinguish between the process and the content of a facilitated session.
How to recognize the importance of your session objectives.
How to write the objectives properly.
4 things to consider when planning a facilitated session.
How to determine the purpose of the session.
3 things to consider when setting up a meeting room.
8 icebreakers to help your participants get to know each other.
Over 35 things to consider when planning your session evaluation.
What to include in the agenda.
30 items to keep in your facilitator's toolkit.

Open the Session
8 steps to open your session effectively.
Why you should use ground rules.
5 tips to help you develop ground rules.
10 tips to effectively manage time.

Facilitate the Session
A structured facilitation process that guarantees success every time.
How to blend 4 major components as you facilitate a session.
What criteria you should consider when selecting facilitation tools.
How to select the most suitable tools for your session.
A feasibility checklist to take the guess work out of facilitation tool selection.
15 simple tools to generate and organize ideas.
15 practical tools to analyze and prioritize ideas.
15 proven tools to make decisions.
The real meaning of consensus.
12 tips to improve your speaking skills.
2 types of questions to promote participation.
Active listening skills guaranteed to encourage communication.
5 techniques to improve your non-verbal communication skills.
6 tips to help you remain neutral without appearing apathetic.
How to document information so that it supports the session objectives.
The characteristics of each stage of group development.
Proven strategies to help groups in each stage of group development.
How to recognize and analyze group communication patterns.
3 verbal cues you should watch for as a group interacts.
Why it is important to recognize non-verbal behavior.
12 positive and 12 negative non-verbal cues.
8 simple energizers to maintain energy in your group.
How to recognize challenging behaviors.
Tips and strategies to prevent challenging behaviors.
The 3 levels of intervention and when to use them.
9 steps to deal with conflict.

Close the Session
A comprehensive checklist for closing out any session.
How to document lessons learned.
A simple, yet thorough, end-of-session report to summarize a meeting.
A quick-and-easy checklist for conducting a thorough self-assessment.
Everything you need to end a session with impact.
All the worksheets, checklists, and forms in Microsoft® Word template format. Simply download them from your personal My Langevin website. 
A step-by-step Facilitation Toolbook with over 45 proven, powerful tools. 
Free 1-year feedback service. Send us a recording of yourself facilitating a meeting and we will give you detailed feedback to further develop your skills.