Certified Training Manager/Director Accelerated Program
Certified Training Manager/Director
Accelerated Certification Program
Save 10% when you register a minimum of 8 weeks before the workshop. Quote EARLYBIRD10
This workshop is available onsite at your preferred location, delivered by one of our Master Trainers. You may also want to look at our live online workshops or use our handy browse tool to find a workshop to meet your needs.
This comprehensive program shows you how to build and manage a training department that produces measurable improvement to employee job performance and organizational results. It gives you the fundamental and advanced skills needed to raise the profile of your department. You'll also learn how to successfully navigate organizational politics that can have an impact on training. Lastly, you'll get concrete answers and solutions to the most serious and demanding issues you currently face as a leader in the training profession.
This industry-leading and highly regarded program provides the highest level of certification for training managers/directors. With over 375 pages of tools, checklists, worksheets, tips, techniques, and best practices, plus bonus content/tools, you will not find a more comprehensive set of materials for training managers/directors anywhere else!
YOU MAY ALSO BE INTERESTED IN...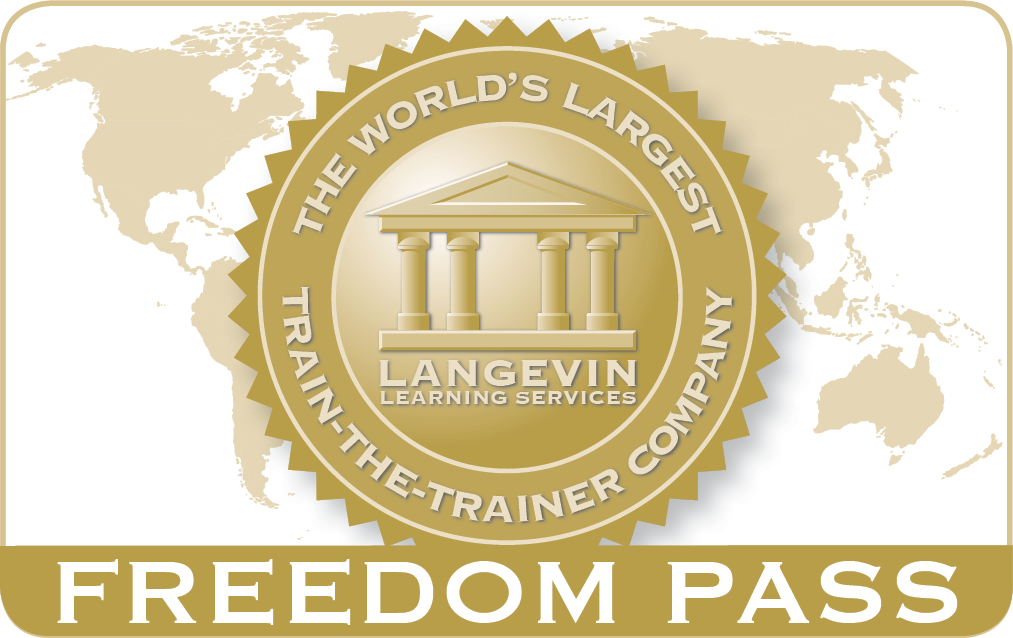 12 training days for anyone, anytime, anywhere. Save money and achieve your desired level of professional certification more quickly.
For all training managers/directors who want to acquire and refine the key skills required to manage a successful, high-performance, and results-oriented training function.
The key objectives for this program are:
Establish and maintain the strategic direction of the training function.
Manage the core processes of a high-performance training function.
Implement key initiatives that will maximize the value of the training function.
Apply a 5-step consultative approach to analyze training needs.
Create the conditions that allow learners to apply knowledge and skills on the job.
Strategy
7-step process for setting the strategic direction of the training function.
How to hone your political savvy without compromising your integrity.
A common sense approach to navigating the politics of training head-on.
How to deal with those political traps typical to training.
How to use politics to strategically influence outcomes.
The best way to translate strategic objectives into training department objectives.
How to write a mission statement for the training function.
Tips for dealing with senior management.
A simple bottom-up approach to forecasting training needs.
How to create strategic and operational training plans.
How to influence budgeting decisions.
Tips for establishing policies that will focus training activities and guide decision-making.
How to market yourself and your department.
How to cut costs and spend wisely.

Core Processes
The most comprehensive set of best practices for training managers/directors.
Practical and tangible solutions to your unique problems.
Proven methodologies for managing all aspects of a training function.
How to manage the needs analysis process.
How to select the most appropriate training strategies.
A simple approach to calculate the costs and benefits of training programs.
A comprehensive set of tools and techniques to manage the design of your training programs.
How to deal with the most critical instructional design challenges.
An effective method for prioritizing course content to meet tight deadlines.
12 simple tools for managing all aspects of the delivery of training programs.
How to manage the course evaluation process simply and easily.
Tips for coaching trainers to higher levels of performance.
How to build a highly effective training team that produces consistent results.
5 practical forms to assess the core competencies of your staff.
How to assess and select the best vendors and consultants.
A series of 12 tools you can use to market and promote your training products and services.

Key Initiative
How to systematically manage the change to performance consulting.
A detailed, step-by-step roadmap for planning a smooth transition.
How to carefully prepare staff for the transition.
10 tips for dealing with the barriers to performance consulting.
How to sell the strategic benefits of performance consulting.
How to demonstrate and boost training's absolute value to the organization.
A step-by-step process for implementing a performance scorecard customized to the training function.
Tips for linking your scorecard to business results.
How to create a balanced set of performance indicators.
A structured method for selecting the most meaningful performance metrics.
The best way to communicate results, including several examples.
How to apply a dollar value added approach to estimate training's contribution.
How to write a winning business case for critical training and performance initiatives.
When (and when not) to prepare a business case.
All the worksheets, checklists, and forms in Microsoft® Word template format. Simply download them from your personal My Langevin website. 
Langevin's Make Your Training Stick resource guide (available as an Adobe® Acrobat® file) – a $249 value. Simply download it from your personal My Langevin website. 
Free e-learning module: Training Needs Analysis – a $599 value. 

Free 1-year feedback service. Receive detailed feedback on your materials to help improve your courses.