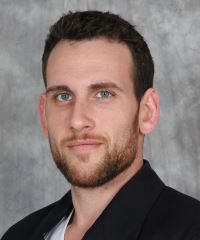 Hi there, I'm Adam Langevin. I was born in Ottawa, Canada, studied Police Foundations in the area, and still call it home.
I started with Langevin in 2014 as a Virtual Classroom Producer and love working in the classroom. Helping our clients and learning they've achieved success in their careers is very fulfilling. In 2017, I had the opportunity to work on the design of a new workshop with our Product Development team. The chance to go behind the scenes and build content and lessons from the ground up, using the same best practices we teach, is incredibly exciting and one of my top accomplishments. Working with such an insightful, talented, and enthusiastic team is very rewarding.  
If I'm not working, I'm likely spending time with my teenage son, playing sports and video games, or weightlifting. I enjoy baseball, basketball, and hockey, as well as cooking, spending time on the beach, and hiking.