Instructional Techniques for New Instructors Workshop
Instructional Techniques For New Instructors
Becoming a Dynamic Trainer
$2399
5 days (~2.5-3 hours/day)
Save 10% when you register a minimum of 8 weeks before the workshop. Quote EARLYBIRD10
This workshop provides the key "survival" skills you need as a traditional classroom instructor. Build your confidence as you practice delivering a real-world training session for an in-person classroom setting. Along the way, you'll receive specific feedback and suggestions for improvement from the instructor and your peers. Expect the most highly participative and interactive course you've ever attended!
This course has been approved by Microsoft® for the presentation skills component of Microsoft® Certified Trainer (MCT).
YOU MAY ALSO BE INTERESTED IN...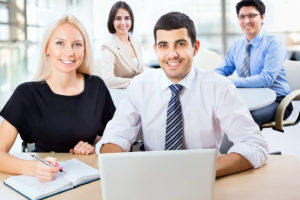 This essential workshop introduces you to research-driven adult learning principles. It is filled with techniques that will help you connect with your audience and build…
Read More »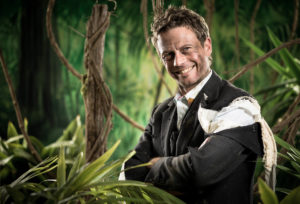 This essential "how-to" workshop will give you a step-by-step process for the analysis, design, development, delivery, and evaluation of any training program.
Read More »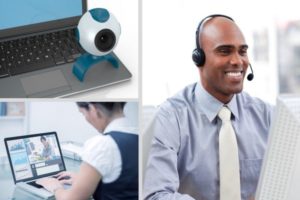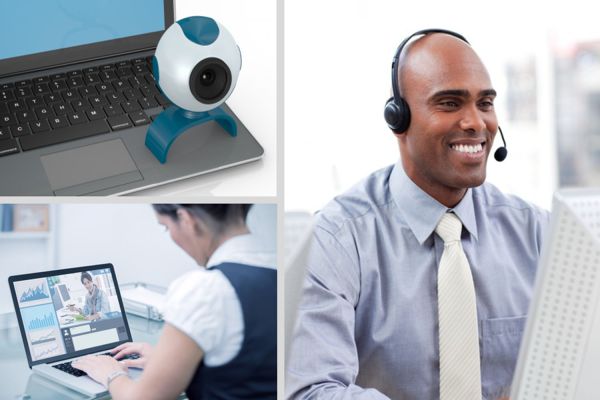 Gain the skills and confidence you need to successfully facilitate synchronous virtual training within your organization. You'll learn how to apply effective speaking skills…
Read More »
For trainers (and people asked to train) who have less than one year of experience in traditional classroom course delivery and who have no formal training in instructional techniques for in-person training.
Apply principles of adult learning.
Write instructional objectives.
Start a course with high impact.
Determine course content.
Select instructional methods.
Deliver lectures properly.
Develop exercises and tests.
Administer exercises and tests.
Give demonstrations.
Establish an effective relationship with learners.
Hold participants' attention and interest.
Obtain and give feedback on learner progress.
Employ effective speaking skills.
Handle problem participants and situations.
Ask and answer questions properly.
"Read" the group and adjust to their needs.
Manage time effectively during instruction.
Deal with your own nervousness and anxiety.
Promote learner participation.
Establish a good climate for learning.
Apply techniques to increase learner motivation.
Build fun into your courses (without going too far).
Use small-group activities effectively.
Set up a classroom properly.
Use audio-visual aids professionally.
Although this course is for instructors rather than designers, note that 4 of the objectives listed focus on design. We consider it essential for instructors to know how to apply fundamental design principles.
Course Delivery
The most common issues for new instructors and how to overcome them.
How to minimize nervousness and anxiety.
How to project confidence.
7 vital facts about how adults learn.
Over 25 tips on speaking skills.
When to be dynamic and energetic versus relaxed and easy-going.
How to create a great climate for learning.
How to build rapport with your learners.
Techniques to improve your vocal inflection.
How to use gestures to reinforce your message.
14 tips for a dynamic speaking style.
How to sustain eye contact with learners.
Non-verbal cues and how to deal with them.
What to do about your personal mannerisms.
How to ask questions.
The best type of question and the one type of question to avoid.
7 tips for answering questions professionally.
What to do if you don't know an answer.
How to handle incorrect answers.
A proven approach for starting a course on the right track.
How to make a strong first impression.
The common pitfalls in lecturing and how to avoid them.
How to give polished demonstrations.
Tips (and practice) in leading a discussion.
8 laws of classroom motivation.
How to increase learners' enthusiasm.
Simple techniques to get everyone to participate.
How to create and maintain a fun learning environment.
Tips for giving proper feedback to learners.
Simple ways to read a group.
How to use notes and lesson plans.
What to do when learners have varied backgrounds.
Our 8 favorite icebreakers.
Tips for keeping learners alert and energized.
How to make sure learners succeed.
What to do when learners don't get it.
How to get rave reviews from learners every time!

Course Structure
An easy-to-use 6-step strategy for structuring your courses.
How a lesson should flow.
All you need to know about course objectives.
How to spot weak objectives.
How to write objectives properly.
7 WIIFM techniques for presenting benefits to learners.
A simple method for determining course content.
The type of content that should not be included in a course.
How to ensure learners practice what they learn.
50 instructional methods you can use.
How to select the most appropriate instructional methods.
The best way to provide feedback to learners.
Guidelines for conducting meaningful reviews and summaries.

Course Management
14 tips to stay on schedule and avoid time wasters.
How to handle the "too much content, not enough time" dilemma.
15 tips for setting up a classroom properly.
The best set-up for enhancing participation.
How to use visual aids effectively.
The do's and don'ts of multimedia slides.
The top 10 flipchart techniques.
When to use handouts.
An arsenal of techniques for handling problem people.
How to stay in control during difficult situations.
How to decrease the amount of instructor talk.
How to prepare a post-course report for your supervisor.
Tips for assessing your overall strengths and weaknesses as an instructor.
A quick method for getting learner feedback on your performance.
How to make dull material interesting.
All the worksheets, checklists, and forms in Microsoft® Word template format. Simply download them from your personal My Langevin website. 
Free 1-year feedback service. Send us a recording of yourself instructing and we will give you detailed feedback to further develop your skills.