Evaluation of Training Workshop
Save 10% when you register a minimum of 8 weeks before the workshop. Quote EARLYBIRD10
This workshop is available onsite at your preferred location, delivered by one of our Master Trainers. You may also want to look at our live online workshops or use our handy browse tool to find a workshop to meet your needs.
This comprehensive workshop shows you how to build and communicate a compelling case for the effectiveness of your training programs. Return to work with the most comprehensive process, tools, and best practices to make a seemingly complex process simple and easy to implement.
YOU MAY ALSO BE INTERESTED IN...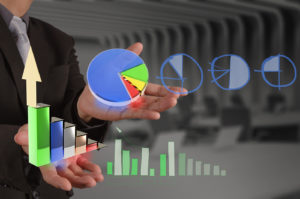 This workshop gives you a faster needs analysis approach that is realistic in today's budget-conscious corporate climate. It shows you how to apply a highly effective…
Read More »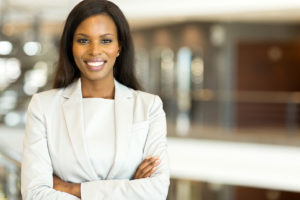 This workshop is geared toward training managers and training directors who want to take their training department to a higher level of performance. Learn how to align…
Read More »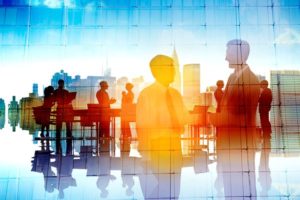 This workshop shows you how to become a catalyst for making measurable improvements within your organization. It teaches you how to thoroughly investigate…
Read More »
For training professionals who want to evaluate the effectiveness of their training programs, communicate success, and contribute to their organization's bottom line.
Determine the scope of an evaluation project.
Analyze pre-training baseline and expected performance.
Determine organizational support for training evaluation.
Prepare an evaluation plan.
Design evaluation instruments.
Collect evaluation data.
Verify the validity and reliability of evaluation data.
Calculate the return-on-investment (ROI) of training.
Assess the return-on-expectations (ROE) of training.
Determine the results obtained from training.
Isolate non-training variables from training results.
Identify employee application of new skills.
Identify employee learning level.
Identify employee reactions to training.
Analyze training problems and improvements.
Prepare an evaluation report.
Communicate evaluation results with impact.
Plan Evaluation
How to make critical planning decisions that will guarantee success.
The 4 levels of evaluation: reaction, learning, application, and results, including return-on-investment (ROI).
Step-by-step procedures to successfully evaluate any training program – even "soft" skills.
How to turn "fuzzy" training expectations into measurable results.
Proven methods for getting management buy-in.
7 key steps for planning a highly successful evaluation.
How to write a concrete evaluation goal.
4 practical ways to determine baseline and expected performance.
Where to look (and who to see) to get the right data.
Simple ways to involve management in the evaluation process.
5 key elements to make your data more accurate and convincing.
Practical and time-saving methods that will give you the confidence to tackle any training situation.

Design Instruments
Over 30 proven evaluation tools – including many novel variations.
Fail-safe checklists to make your evaluation highly credible.
How to collect evidence that supports your case.
Practical guidelines on when to use each tool.
2 main types of evidence that support the case for training results.
4 major concerns in creating application instruments.
2 categories of tests that verify learning.
5 question types to determine reactions to training.
How to select the best evaluation tools at all 4 levels.
Over 40 realistic examples of instruments.

Implement Process
How to select the ideal time and location to collect data.
10 ways to get full participation from all people involved.
How to maximize return rates.
Which tools are easiest to administer.
Who should be involved in administering instruments.
How to collect data when ideal conditions don't exist.
Common pitfalls and how to avoid them.
How to conduct relevant and efficient evaluations immediately after the workshop.

Analyze Data
How to calculate the impact of training using both proven and innovative techniques.
Step-by-step procedures to calculate costs and benefits of training.
How to find convincing evidence of training's real impact on the organization.
8 key questions to isolate training from other changes in the organization.
How to substantiate your findings.
12 criteria to guarantee accurate and consistent data before, during, and after training.
How to deal with tangible and intangible data.
5 ways to convert tangible data into dollar values.
How to interpret performance information and take the best course of action.
6 insightful questions that tie management expectations into evaluation.
Simple methods for calculating the return-on-investment (ROI) of any course.
An approach for determining how well training met non-financial expectations.

Communicate Results
How to build a compelling case for the value of your training.
The 5 key components of a professional evaluation report.
A structured worksheet that helps you prepare a rock-solid report.
How to write an impressive evaluation report that gets the attention of management.
A classic example of a completed report – including an easy-to-follow format.
Step-by-step procedures for reporting results and making constructive recommendations to management.
Best practices for delivering difficult messages.
All the worksheets, checklists, and forms in Microsoft® Word template format. Simply download them from your personal My Langevin website. 

Free 1-year feedback service. Receive detailed feedback on your materials to help improve your courses.