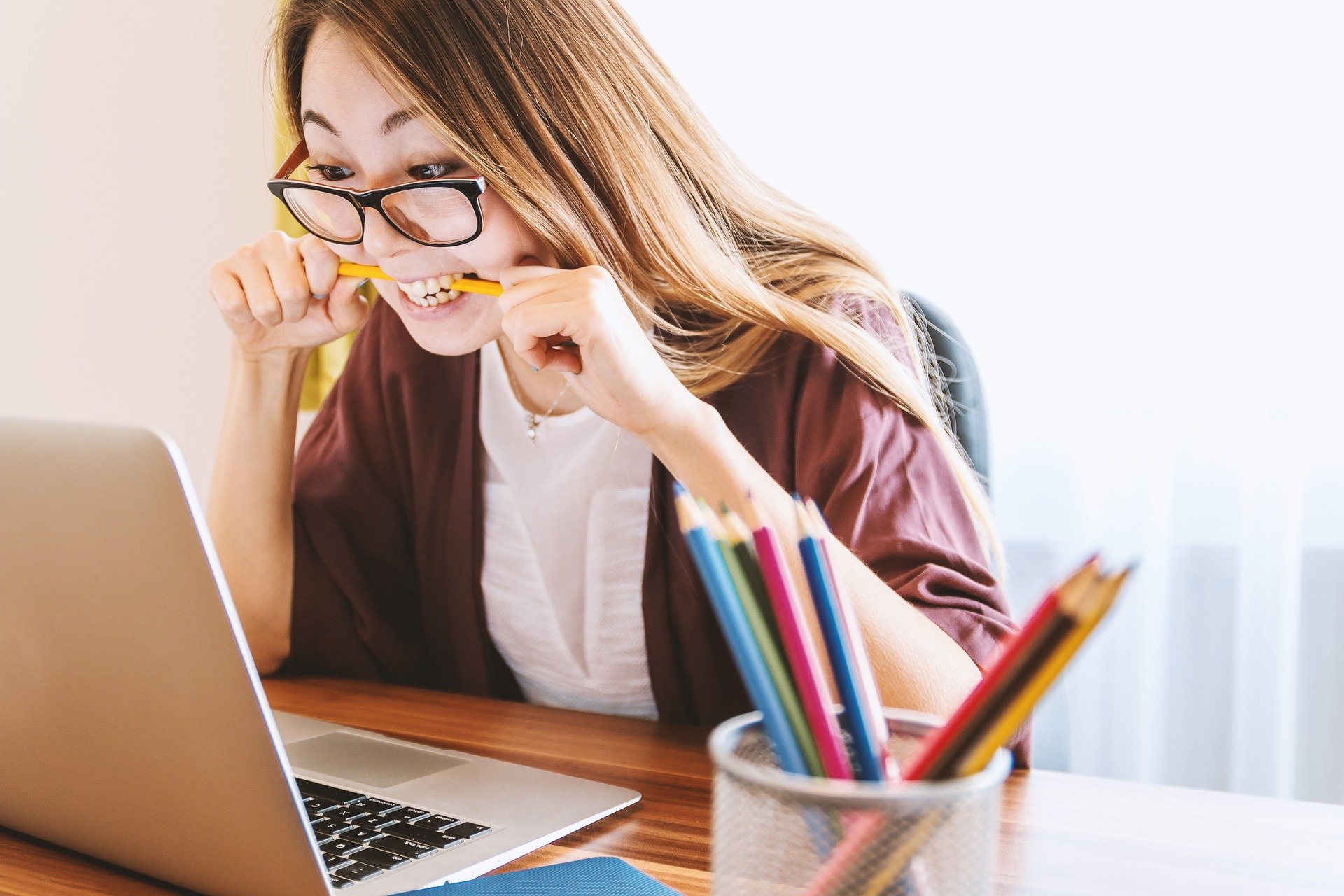 Photo by: Jan Vašek via Pixabay 
Let's face it, the virtual classroom is a necessary reality at this point, and I completely understand why. There are so many advantages to conducting training in the virtual classroom: saving money for the company, training that takes less time, and reaching learners regardless of distance. Virtual classroom is truly the answer to some of the most common constraints we come across in traditional instructor-led training.
Despite all these amazing advantages, I must admit that I, a full blood millennial, had no interest in participating in virtual classroom training. You see, when I think of successful training, it's in a classroom setting where the instructor and learners are face-to-face. I mean, imagine getting all excited to attend training, only to find out you'll be sitting at your desk—alone—staring at a computer with your phone on mute.
Well, these were my thoughts before I had the opportunity to participate in a few of Langevin's virtual workshops. Talk about mind blown! Am I ready to get rid of traditional instructor-led training? Absolutely not. However, I now view the virtual classroom as an equally viable and successful option.  So, let me share with you how Langevin's virtual workshops addressed three of my biggest misconceptions about the virtual classroom.
Misconception 1: No interaction
My concern about the lack of interaction was addressed before the session even began. When I entered the virtual classroom on day one, there was an icebreaker that created the opportunity for us to chat with the instructor and other early arriving participants. Once the course began, there were constant opportunities for interaction using tools such as whiteboards, annotation tools, polls, feedback icons, and chat. Each activity and tool allowed learner's the opportunity to participate and share their opinion and experience quickly on just about every topic. There was plenty of interaction!
Misconception 2: No opportunity for collaboration
Now, this was going to be a tough one. Or so I thought. How could we collaborate when we were miles apart? The answer is probably my favorite feature of the virtual classroom: breakout rooms. Breakout rooms bring interaction and collaboration to the next level, and also encourage participants to continue relationships outside the workshop. When paired with the use of private or public chats, breakout rooms provide even more opportunity to collaborate with other learners.
Misconception 3: A large time commitment
Ten hours in a virtual classroom? I'm sure I'm not the only person that feels that sounds a bit like a nightmare. Thank goodness, it wasn't the case at all. The two-hour sessions spread throughout the week were extremely convenient. I even found myself looking forward to the next session. Now, that did mean some additional evening "opportunities," but they were set up thoughtfully and added value to the workshop. In some cases, we were required to email our assignments to a fellow participant (more collaboration, yay!).
Langevin proved to me that, regardless of the training strategy, when you develop courses filled with meaningful content, engagement, and collaboration, you can be sure participants will not get bored or distracted.
Langevin offers several world-class workshops filled with best practices that will help with your virtual classroom design and delivery. Have a look! Instructional Design for the Virtual Trainer, The Virtual Trainer, and From Traditional to Virtual Classroom.