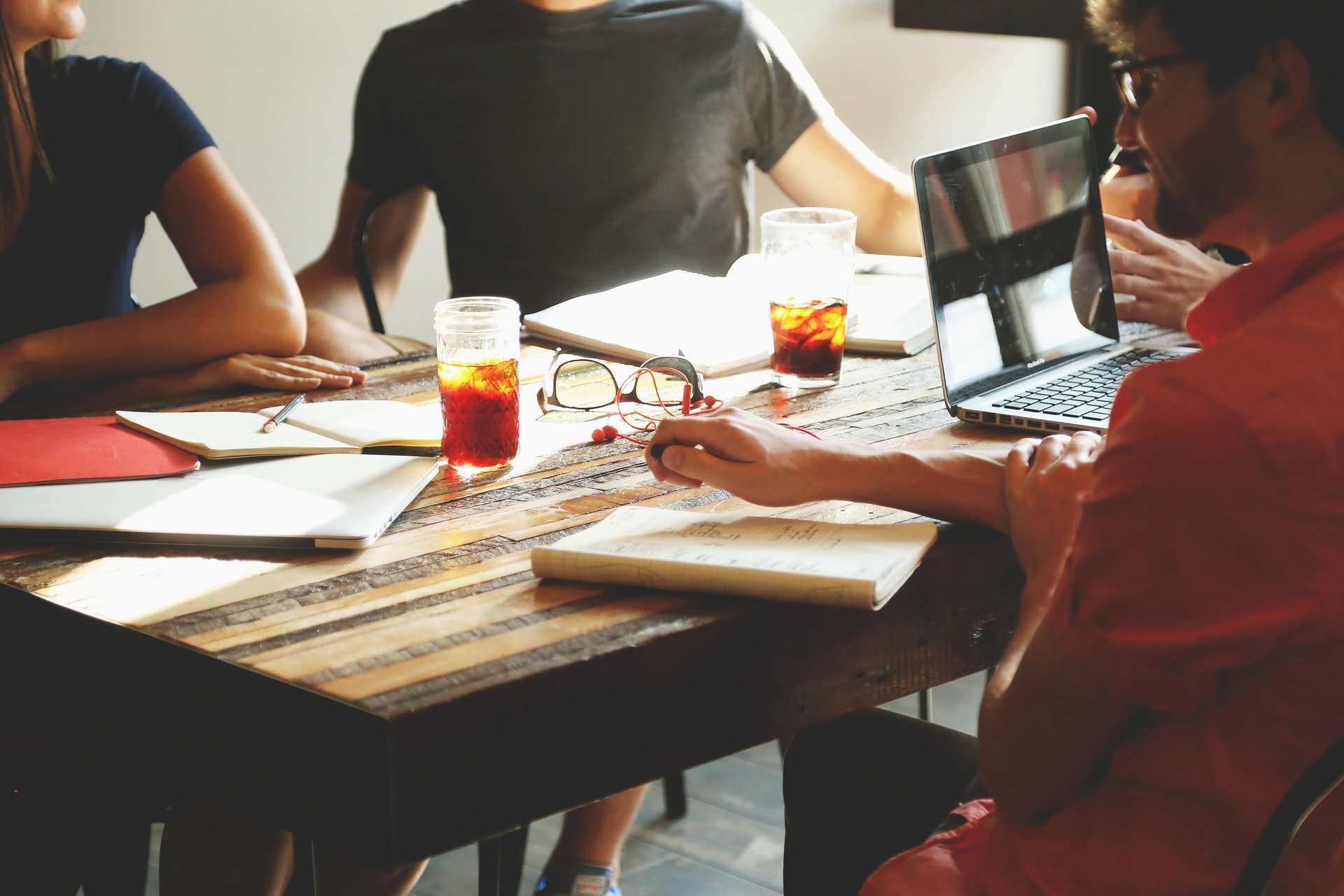 Photo by: StartupStockPhotos via Pixabay
As an instructor, I've always placed a lot of value on learners working in small groups (e.g. 4-6 people). The benefits of small group work are many: the sharing of ideas, collaborative problem solving, and complimentary skill sets, to name just a few. Recently, I've experienced some learners who expressed a preference to work independently. This can create issues in terms of the dynamics within the group. Perhaps it's time to go back to the basics and revisit the best practices for maximizing small group work in training.
Check out my top ten tips:
1. Form groups early in a session. This helps break the ice and provides a sense of comfort for participants who don't know each other.
2. Make sure groups are between 4 and 6 people. If the group is too small, it's more difficult to generate ideas. If the group is too large, there's a chance some people will withdraw and become passive.
3. Leave the same people together, rather than rotate the groups, if you notice they need time to settle into a good working pattern.
4. Leave a group together if they can achieve their objective. Change the group only if they're unable to work together.
5. Allow a group to work out its own problems but intervene when they are seriously digressing, someone needs protecting, or the objective is not being achieved.
6. Give clear, detailed instructions for exercises. Provide guidelines on how to proceed through each exercise.
7. Circulate as learners are working and offer help if necessary. Don't interfere or help too much.
8. Put the instructions in writing if the exercise is complex.
9. Break lengthy exercises into smaller exercises.
10. Place dominant people in the same group and monitor that group closely to ensure they are operating effectively.
By incorporating these ten tips into your facilitation of small groups, you will increase participation, enjoyment, and overall results. Small group work is a very important part of the classroom structure. Instructors need to effectively set up learners in small groups and have well-designed exercises with clear instructions. They must observe and monitor small groups carefully while managing time and constantly assessing the dynamics within each group. When it comes to small group work in training, keep these basic tips in mind and you'll be well prepared for successful group activities.
To learn more about group dynamics, observation, and participation, as well as how to create a positive climate for learning and motivate your learners, take a peek at everything the Advanced Instructional Techniques workshop has to offer.