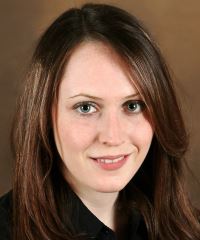 Hello everyone, I'm Allie Andrusiak. I was born and raised in Ottawa, Canada, spent some time in "America's Finest City," San Diego, CA, and am now back in Ottawa. After graduating high school, I attended Algonquin College to study Police Foundations, then continued on to complete my B.A. in Psychology at Carleton University in Ottawa.
My career with Langevin began in 2008 as a Client Service Representative. In 2014, I switched gears and was welcomed to our Marketing team where I continue to work part-time. Shortly after, I had the opportunity to also join our Virtual Classroom team as a producer—I jumped at the chance to connect first-hand with our clients once again. I find it exciting and so rewarding to work with such wonderful and passionate trainers and to help them gain the knowledge and skills they need to achieve success in their careers.
In my spare time, I love spending time with my hubby and our twin daughters. You'll find us exploring local restaurants and breweries, soaking up some sun at a nearby beach, travelling, and experiencing as many adventures as we can.