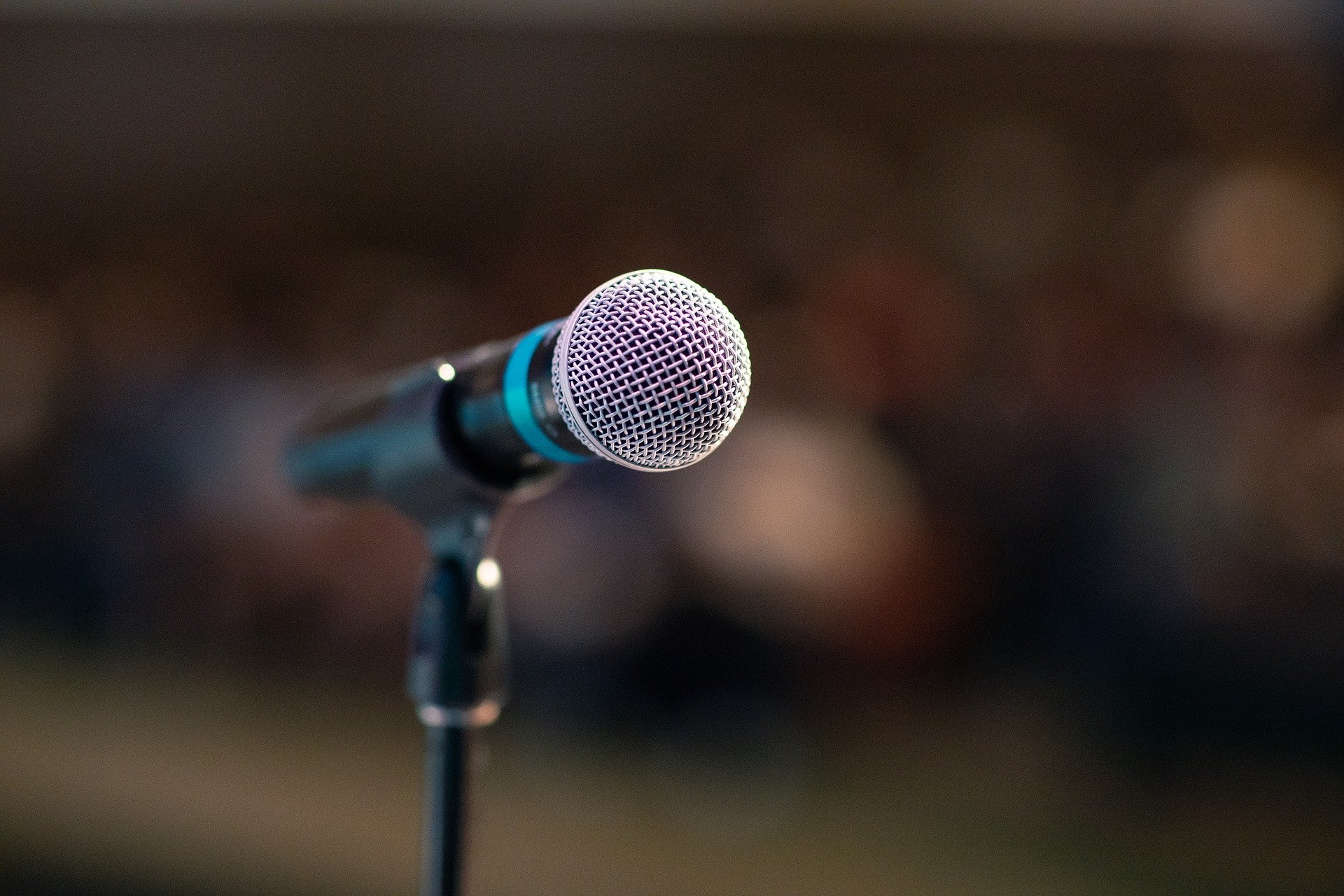 Photo by: Irina Logra via Pixabay
Trainers need excellent vocal skills to engage their learners and keep them active in training. Strong vocal skills are important in many other situations as well, both professionally and personally (e.g. interviewing for a new job, going on a date with your special someone, delivering a presentation for your colleagues, etc.). In all these situations, it's important to concentrate on what you are saying, as well as how you are saying it. Strong vocal communication skills are critical in training and in life, so it's a good idea to know how to improve them.
You might be thinking, "Why do I need tips on how to speak?" After all, you talk every day, and you've been doing it for years! So, why do you need to practice? If you want maximum results from your communications, presentations, etc., it's helpful to practice and improve your vocal skills and ensure you are using good vocal variety.
Here are five techniques for you to try:
1. Sing in the shower or in your car—wherever and whenever you want! You don't need to be a good singer but the process of singing will strengthen your vocal cords.
2. Smile when you speak. Even if you are talking on the phone, a smile makes your voice sound more pleasant.
3. Exercise. Strengthen your voice with vocal exercises. One of my favorite techniques is to say the alphabet out loud while moving my mouth in an exaggerated way to clearly pronounce each letter individually. With frequent exercises, your enunciation of words and letters will become clearer when you speak.
4. Project your voice by yelling in an empty room. It may seem strange to do this but it really works. Be sure to "throw" your voice out and towards the back wall. Over time, you will be able to project your voice with power so that everyone can hear you.
5. Read to children. When you read to children, play with your voice! Lower it, make it louder, imitate animal sounds, speed up your voice, and slow it down. You will be more entertaining to your kids and you will be improving your vocal variety at the same time!
Now that you know how to improve your vocal skills, you are ready to take on any communication challenge!
To learn how to enhance your speaking skills and sound like a pro, avoid the most common speaking errors, find the real power in your voice, and so much more, have a look at our Professional Presentation Skills workshop.